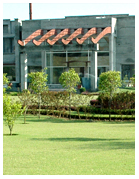 Authorized Agent Program - The Opportunity


When you partner with HOML under our Authorized Agent Program you'll become eligible to represent the most effective security products and services available anywhere. As an agent, you receive special pricing, so you can quickly start realizing a robust profit potential. Best of all – our program requires little monetary investment, and upon acceptance into this exclusive program you'll gain access to our diverse product line, state-of-the-art production resources, and knowledgeable support staff.

Our turnkey program is particularly suited for:

Printing Industry People
Packaging Industry People
Any Specialized New Entrepreneur
Printing Systems Integrators (Registered)

Everything You Need Right Out of the Box.
As an Authorized Agent, you'll get everything you need to start successfully selling our projects. Our Agent Sales Kit includes customizable marketing material templates, project brochures, and extensive technical information on all of our projects, technologies, and production capabilities.

Our customized projects are ready-to-sell from the moment you receive the documentations. And if your clients have more specific needs, you can work directly with one of our design specialists to create a fully customized project for them.

Join Our Program Today
From a receptive market, to turnkey solutions, to powerful reseller margins, there's never been a better time to become a HOML Authorized Agent than right now.

For more information about getting started, contact us today.